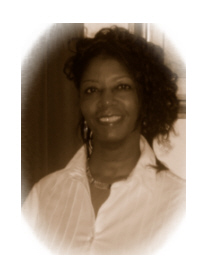 Marilyn Mayo Anderson, a native of Pinetops, NC and daughter of Mable Parker Mayo & the late George Rufus Mayo, is a living example of Proverbs 13:12 - Hope deferred maketh the heart sick; but when the desire cometh, it is a tree of life. She has been pursuing the dream of becoming a writer for a number of years and after several obstacles, her goal has finally been realized.
Marilyn has been inspired by God to simply write about life's experiences. During some of her trials, it was difficult for her to see how those valleys fit into God's plan; but she now realizes that those experiences were building her perspective to be able to share with others and minister through the written word in an entertaining, but very meaningful context. Her life's experiences are a true reflection of "...all things work together for good to them that love God, to them who are the called according to his purpose" - Romans 8.28.
While Marilyn is finally living her dream, she wants all readers to know that she's still just a "country girl" from Pinetops!
So if you would like to schedule an interview or an event with Marilyn, feel free to contact GoodChristianFiction at 919.624.6867 or send an email to marilyn@GoodChristianFiction.com. She will continue to do her best at giving personal attention to the ones who support her most, her faithful readers. Be Blessed!!!